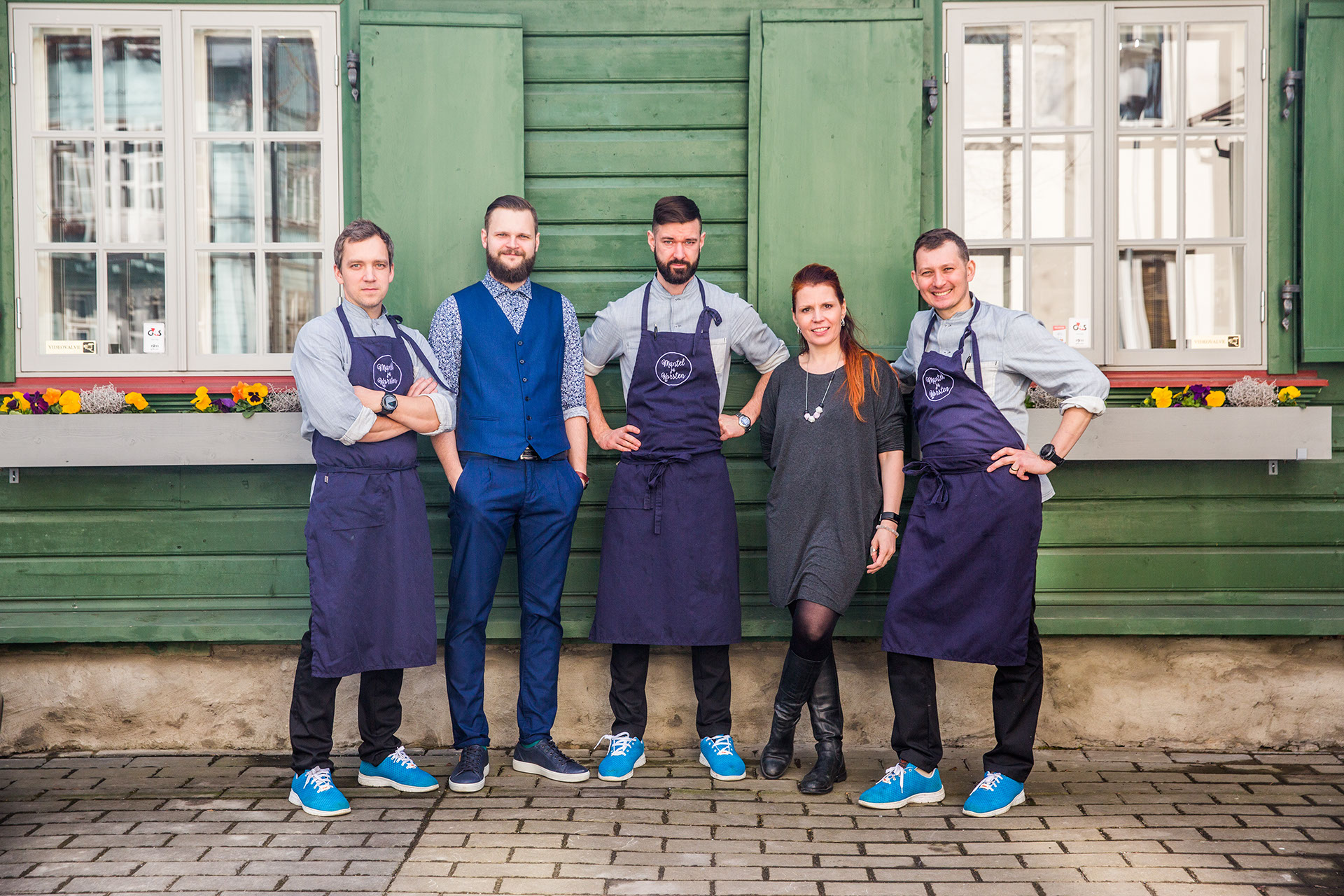 OUR STORY
Mantel & Korsten – lovely restaurant in a green wooden house that has red roof and mantel chimney. The restaurant got its name after the beautiful mantel chimney that is actually the only one in Kadriorg at the moment. Our customers have the opportunity to experience it themselves – there is a small private dining room inside the mantel chimney.
In fact, we did not want to open another restaurant, but sometimes it happens in life that one thing leads to another and that's how the new restaurant was born. There are two very special persons working in Mantel & Korsten – restaurant manager and sommelier Robert Põld and head chef Jüri Vainküla, who both have been working with us since the opening of the restaurant Moon, in other words over 8 years. We felt that they had achieved their full potential regarding their skills and ambitions and therefore, we opened this restaurant so these two talents can challenge themselves.
Robert has carefully selected the drinks menu and he is more than happy to help you to choose something to suit your palate and tastes. We offer three fine white wines, three fine red wines and one great sparkling wine. In addition to that, you will find a selection of some interesting hard liquors (like luxury Kazakh organic vodka or local craft apple destillate) and besides that, our kitchen is full of saucepans that we use to prepare the ingredients for our cocktails and house specialities.
The new signature kitchen offers various great Mediterranean inspired dishes that you can complement with wines and other drinks. Our main goal is to provide food that is not only tasty but also simple and made of wholesome natural ingredients forming a harmonious whole. If the restaurant Kolm Sibulat is restaurant Moon's brother then Mantel & Korsten is their little sister.
Welcome!
Per aspera ad astra!

Mantel & Korsten family

---